Congratulations to the Winners
Field Nation has thousands of outstanding service providers who go above and beyond every single day. These top ten service providers showed dedication, innovation, and general excellence in the work they do. We are honored to promote these fine individuals who showcase what Field Nation is all about.
Winners were evaluated based on professionalism, quality, and client focus. To choose winners we looked at the number of reviews, completed jobs, star ratings, and reliability ratings.  We received 285 nominations from dispatchers across North America.
Service Provider of the Year
Introducing Robert Burnett. Robert has completed 819 work orders on Field Nation earning him 492 5-star ratings- a perfect score. "Robert has handled more than 200 service tickets for us. He has been our eyes and ears on the front line in servicing our products in customers' homes and he is frequently recognized for his knowledge and professionalism by those customers. He has been a tremendous help to our Quality Team with his detailed observations and attention to detail when servicing our product – he has helped us identify problems before we knew they were problems." -Jere W.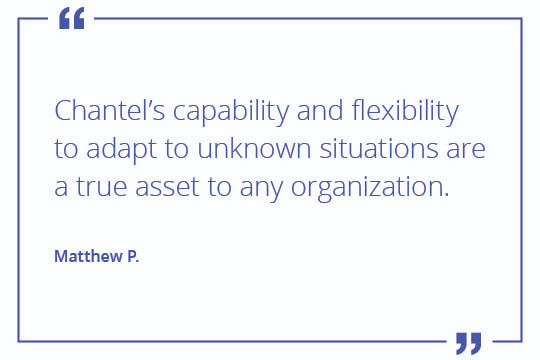 Tech-of-all-trades
Meet Chantel. Chantel has completed a whopping 3,093 work orders and maintains a 5-star rating on Field Nation. Her skillsets range from kiosk installations to pin pad troubleshooting. "Chantel's capability and flexibility to adapt to unknown situations are a true asset to any organization. While we do our best to gather as much information upfront, there is no way to really expect when we dispatch. She handles every situation as a true professional. Thank you Chantel!"- Matthew P.
Best Profile
Meet Derrek. Derrek brings more than 15 years of field experience and has an exemplary Field Nation profile. Derrek's profile includes all of his relevant accomplishments, including 5 Dell certifications and his equipment. "Derrek consistently goes above and beyond for our end users. He works well with all members of our team, our technical support team, and is customer service oriented. He is reliable and knowledgeable and always communicates. We are lucky to have found Derrek and look forward to working with him each time we get a call in his area."- Jillian U.